Plainwell Virtual & Hybrid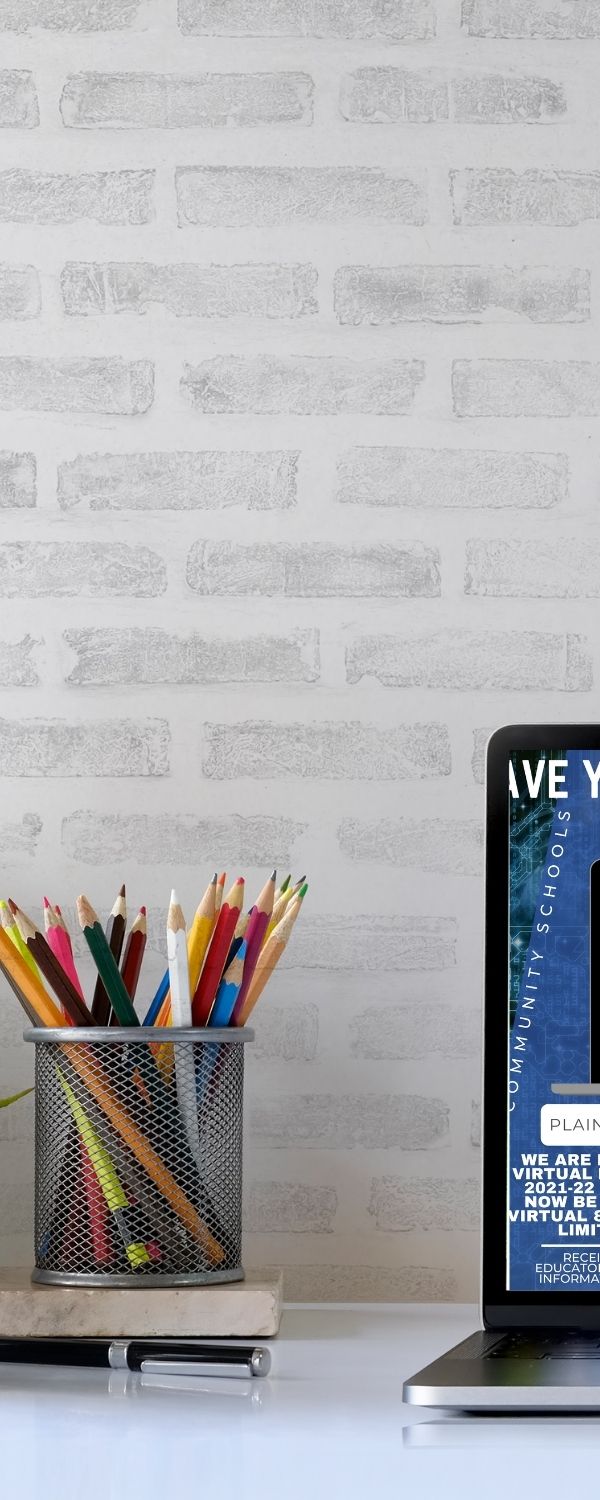 PCS Education with Flexible Virtual Learning Options
100% PCS Education, 100% Virtual or Hybrid Learning
Plainwell Virtual & Hybrid is an online education option for K-12 PCS students.
The program offers a full virtual option, as well as a hybrid/partial virtual option (home learning with limited in-person). Receive a Plainwell education from our outstanding educators, all while learning from home at your own pace with synchronous and asynchronous learning!
Whether your family is looking for a flexible 100% virtual learning option or a hybrid learning program that allows your student the flexibility of learning from home with in-person supports available, Plainwell Virtual & Hybrid will provide your student with the very best in education, at your own pace and on your own schedule!
Virtual & Hybrid Learning Options
Plainwell Virtual & Hybrid for K-12 is proud to offer the following learning options for the PCS students:
100% Full Virtual (Synchronous & Asynchronous options) provides families with the option to learn at your own pace and on your own schedule, all while receiving an outstanding PCS education

Hybrid Learning provides students with the opportunity for virtual learning with in-person supports and in-person learning options. Learn from home, with an option to have partial in-person learning opportunities with PCS' outstanding educational staff
Virtual & Hybrid Activities
Fun Activities for Virtual & Hybrid Students
Virtual and Hybrid students will be offered a variety of special in-person activities

Virtual & Hybrid programs will be offered special events just for virtual/hybrid students and families
Plainwell Virtual & Hybrid Community Partners
The Plainwell Virtual & Hybrid program is excited to partner with the following local businesses to support their virtual learning program:
Plainwell Ransom Library

Plainwell Design Street

Riverbend Yoga

Library on the Loose
Are you new to PCS and interested in beginning the enrollment process? First of all, thank you for considering enrollment for your student(s) at Plainwell Community Schools! We are thrilled that you considered our district for the education for your child(ren). At PCS, we have a mission for "Preparing Students for Success Through Academic Excellence and Strength of Character". We look forward to helping your student achieve academic success and welcoming your family to Plainwell Community Schools! Go Trojans!
Ready to begin enrollment?
To begin the enrollment process, please click HERE.
Please note that you will need the following documents to upload:
Birth Certificate (you will also be asked to show the birth certificate with the raised seal in person)

Proof of Residency in the Plainwell Community Schools District (utility Bill, tax bill or current driver's license with district address.

Immunization Record

Court Orders or Placement Papers (if applicable)

If you are outside of the PCS District you will need to fill out School of Choice forms.